View the full catalog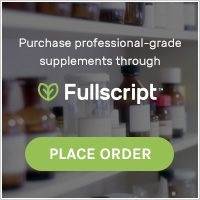 We are now FullScript Providers. We can provide nearly any doctor-grade supplement you may need. We can offer certain discounts on some products. Let us help you with your professional-grade supplement needs.
My success story
I don't know how…but I can only describe my personal results as a miracle. Almost so hard to believe that I can't help thinking it's a mistake. On February 19th, 2018 my total cholesterol number was 260. Without hesitation, my cardiologist wrote me the script for Crestor which I refused to have it filled. Instead, I made the call to you and immediately began the twice-daily regimen…eight weeks later on April 18th…my blood work was re-taken and my total cholesterol number dropped 71 points to 189. It has to be one of the largest drops in such a relatively short period of time without the aide of any RX.  (Try the Miracle Cholesterol Pack for yourself…) 
What's going on:
Are you Facing Difficult Health Challenges?
Not getting the results you are after?
After practicing integrative nutrition as a health coach for several years, I am adding a new layer of functional medicine to my quiver of tools to help my clients. 
We are a nation facing a woeful situation in the "healthcare" industry. We spend 90% of healthcare dollars in the last years of life to try to mitigate chronic dis-ease that has been creeping into our body's one meal at a time for most of our lives. I am seeking to make my health coaching practice into a "rapid relief" from risk factors for chronic dis-ease that is much more in-depth than changing a few habits and taking a few supplements. If you need more energy, more control over your diet, help to change your lipid profile, then make the call.
Garey Simmons (443) 852-1000 Call for a free consultation.